Lincoln Accessories SC 90E
Springs:

Yellow Main Spring (SC137) - Up to 60 Yards
Blue Main Spring (SC137BA) - Up to 85 Yards
Red Main Spring (SC137RA) - Up to 100 Yards
*Doubles presentations will reduce throwing distances by 20%
Teal Clips:
holds target in place for elevated or teal presentations
TCP-110 TCP-90 TCP-60 TF-200A




TCP-110 - Set of 2 clips, holds 110mm International Target and 108mm Standard Target
TCP-90 - Set of 2 clips, holds 90mm Midi target
TCP-60 - Set of 2 clips, holds 60mm Mini target
TF-200A - Teal finger, mounts to mainframe. Spring loaded finger pivots out of the way.
Allows report or following pairs to be done with ease. Holds singles or doubles.
Stands & Adapters: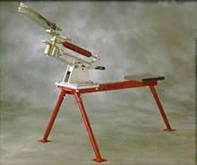 Seated Stand (95ST) - sturdy steel construction, detachable legs for portability.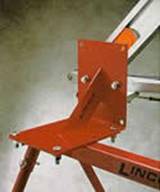 Rabbit Adapter (RA-92) - holds machine vertically to throw rabbit presentations. (Shown mounted on SC90/95ST)
Teal Adapter (TA-92) - elevates machine 16" and angles 45° for safer firing position of simulated teal targets. (Shown mounted on SC90/95ST seated trap stand)
Other Adapters Available:

Wobble Base Kit (WB99K) - Multi-position adapter allows SC90/95ST to throw looping, teal & rabbit presentations. Also includes U-94 post adapter.
Fur & Feather Adapter Kit (FF94A) - Adapts a 95ST to mount a bird & rabbit trap.